Team Rally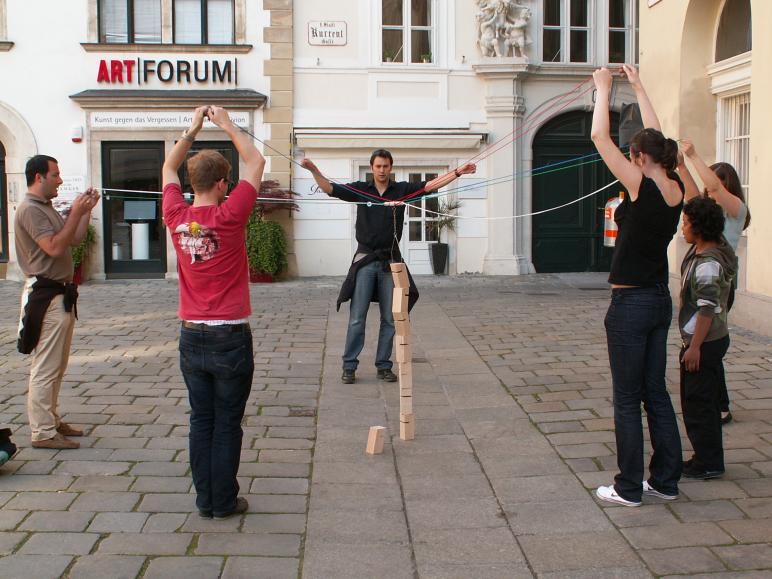 At the beginning the participants, divided into small teams, receive their road books including the tasks and questions for the upcoming hours. The rally must be accomplished on foot and there are many exciting things to experience with the participants given plenty of freedom in seeking their solutions e.g. they have to take a picture of as many laughing faces as possible or make somebody's day (which of course needs to be documented somehow). Activity stations must also be completed along with team-building tasks.
The integration of locals and tourists and the associated unforeseen experiences guarantee add to the special charm of this puzzle rally and you find out some interesting facts about the location.
The answers of various questions will lead to the final destination, a nice inn or restaurant. But the teams can only get there if all of them work together and exchange information. If required, we can also honour the best performances of the day in an award ceremony.