Segway Course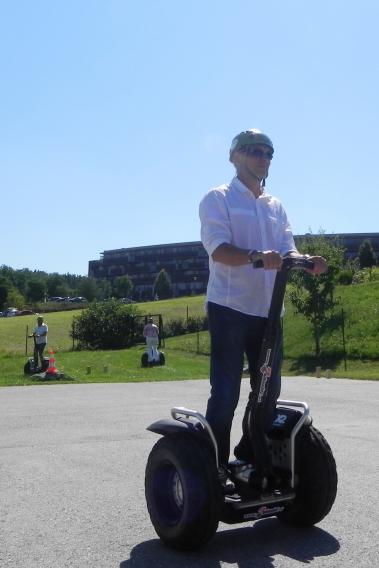 Experience the special feeling on this new means of transport. Everyone's talking about E-Mobility these days and you can be a part of it. After the introduction you will quickly gain more and more confidence by putting some important tips and tricks into action. Whether you want to tackle the slalom course, square or reverse parking, after a few minutes of practising, there will be no problem for you.
The following obstacle course by @yourM.I.C.E does not go for speed but for dexterity and constancy.
A great highlight for the Team Olympics!