Mobile High Ropes Course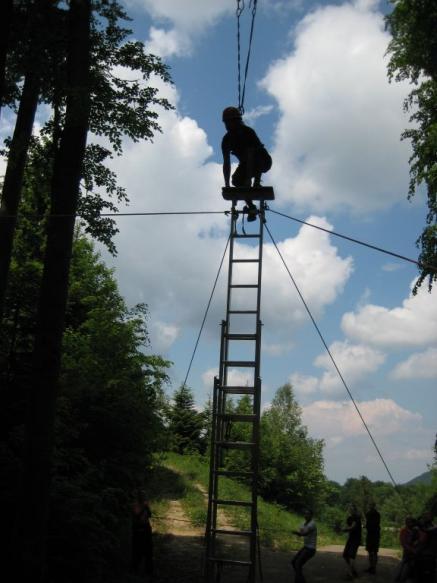 The exercises on our mobile high ropes course take place at a height of 12 meters or more above ground. All we need are 2 suitable trees and the adrenaline action can start!
Participants can test their own limits by stacking and climbing a tower of boxes or other such height-based exercises.
Issues such as "borderline experiences", "readiness to assume risk", "dependency" and "responsibility" can be approached using this method.