Building of Vehicle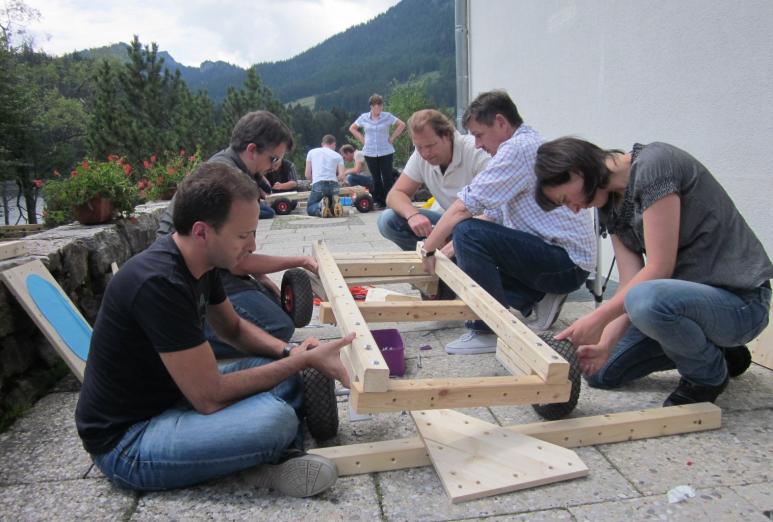 The challenge is presented to participants in the form of a project order. The task is to build similar racing cars. The different teams are separated and have only limited access to means of communication. Additional tasks can be adapted to your requirements like the development of a marketing concept or a project plan.
Interface optimisation, creative troubleshooting, leadership skills and efficient communication are just some key words behind this exciting task.
After the construction, the cars start their race on the circuit either together or in competition.